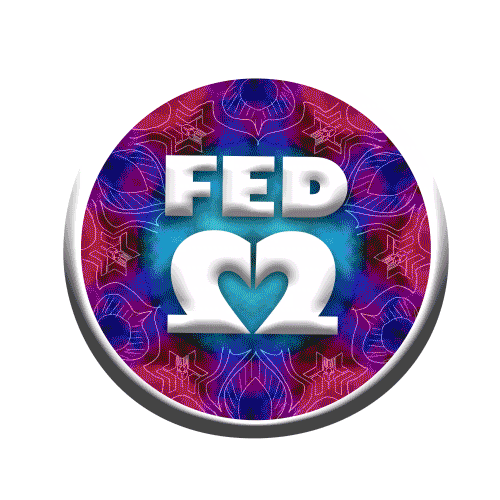 FED Camp is Habonim Dror's annual senior camp, for chanichim between Years 9 and 11.
FED Camp is a great opportunity to connect with other Jewish youth state-wide and Australia-wide, explore your Jewish and cultural identity, to learn and be challenged in a unique way, make new friends and generally have an unforgettable 10 days.
FED Camp is the pinnacle of the Habonim Dror calendar for hundreds of Australian Jewish youth - and we won't let COVID-19 stop us! So sign up, start packing your bags, and get excited because this camp is sure to be the highlight of your summer holidays!
FED will be running from:





11th - 20th of January






If you have any questions regarding these dates,


email fed@hdoz.com
Become a member for a $30 discount.


Melbourne OR Sydney OR Perth
We also offer a sibling discount when signing up more than one child!
If you do not see your location in the options below, email fed@hdoz.com to sort out an arrangement.

If you have any questions about camp pricing, or would like to apply for a subsidy, feel free to contact our gizbarit (treasurer) Katie at gizbar@hdoz.com

Dates:
Early Bird: 6th July - 19th September
Regular Fee: 20th September - 31st October
Late Fee: 1st November - 12th December
Please contact Tsev Mach if you wish to sign up after the 12th of December
__________________________________________
have your health insurance and payment details ready!






CLICK HERE TO SIGN UP




Click HERE for the indemnity form.
If anyone has any enquiries regarding indemnity forms, email Meg (Mazkira/Chairperson) at mazkir@hdoz.com
Tzev Mach (Heads of Camp):
​
Dylan Kramer (Interstate Enquiries) - 0422 884 517
Hannah Moshinsky (VIC and General Enquiries) - 0421 949 735
Tash Kane (All Email Enquiries): fed@hdoz.com
​
​
Payments:
​
Katie Rumanovsky (Gizbarit/Treasurer)
Ph: 0424 665 377
​
​
Health and Safety:
​
Megan Byala
Ph: 0416 921 094
​
​
​
​
Bring a friend and sign up during early bird to win:





1. A pair of designer 'Le spec' sunnies each!





2. 2x movie tickets for you and your friend.





3. $25 food voucher to share with your friend at place of choice.





* If FED22 is you/your friend's first Habo camp you are in the running to win these prizes to enjoy together! How? at the end of the the sign up form there is a place to refer a friend!





Frequently asked questions
WHO SHOULD I CONTACT WITH QUESTIONS?
---
Email: Tash Kane - fed@hdoz.com Call Tzev Mach (Heads of Camp): Dylan Kramer (Interstate Enquiries) - 0422 884 517 Hannah Moshinksy (VIC and General Enquiries) - 0421 949 735 Payments: Katie Rumanovsky (Gizbarit/Treasurer) Ph: 0424 665 377 E: gizbar@hdoz.com Health and Safety: Megan Byala (Mazkira/Chairperson) Ph: 0416 921 094 E: mazkir@hdoz.com
---
HOW DO I SIGN UP?
---
The sign up form can be found in the sign up section above; Just click on the link that says "Sign Up Now!"
---
WHAT IF MY CHILD CAN NOT ATTEND ALL OF CAMP?
---
We hope to accommodate all the needs of your child and we highly encourage everyone to attend all of camp to get the most out of it. However, if your child needs to begin late or finish early contact tzevet machane at "fed@hdoz.com" or call the relevant contact number below. Dylan Kramer (Interstate Enquiries) - 0422 884 517 Hannah Moshinksy (VIC and General Enquiries) - 0421 949 735
---
WHO LEADS AND RUNS CAMP?
---
We have many amazing madrichimot who have been leading their shichvah (year level) the whole year and have put a lot of work and planning into the activities. Our leaders went through a leadership training program and have Working with Children's Checks. They are continuously undergoing additional leadership and safety training during 2021. Camp is organised and run by a tzevet machane who oversee all camp related issues. This tzevet consists of Dylan Kramer, Tash Kane and Hannah Moshinsky. We are in constant consultation with the federal Mazkirut and the adults involved with Habo.
---
CAN I TRUST TO SEND MY CHILD ON A HABO CAMP?
---
Yes! All our leaders comply with the AZYC's safeguarding children policies and Working With Children (WWC) check. These comprehensive policies ensure your children are always safe under our care. For more information click on the links below: AZYC Safeguarding Children and Young People Policy AZYC Guidelines for Parents AZYC Rights of Young People We have amazing madrichimot who are well practiced in educating and looking after children. We spend a long time thinking about the safety of our chanichim on camp, and are constantly developing new and better structures of running camp so that it is fun and also safe. Habo camps have been running for decades, which provides us years of experiences, and have always been large and successful camps. We also will have an older adult figure on camp at all times and camp-site management that help us plan emergency procedures. For more information contact: Megan Byala (Chairperson) - 0416 921 094 or email us at fed@hdoz.com
---
IS FED VEGAN?
---
On FED we provide a nutritional range of vegetarian meals. We are very conscious of any dietary requirements or allergies - please specify clearly on the sign up form.
---
WHO GOES ON FED22
---
Year 9 - 11 Chanichimot (participants) from any part of Australia. There will also be a year 12 seminar during the second half of camp (dates TBC). We highly encourage anyone who has yet to attend a Habo camp or has not yet been involved with Habonim Dror to get involved. Habonim Dror values Klaliyut (inclusivity) very highly and if there are any factors that are preventing your child from attending camp please contact Tzev Mach.
---
WHERE IS FED?
---
We cannot disclose the location of the campsite for security reasons (until you have signed up). It is 3 hours from Melb, 7 hours from Sydney and 2.5 hours from Melbourne Airport.
---
WHAT DO WE DO ON FED?
---
Fed 22 consists of: Peulot (programs)* Ruach (chanting and dancing) Tiyulim (hiking and activities) Intellectual conversations Unique culturally Jewish experiences on Shabbat The chance to make lifelong friendships from all over Australia Kef (fun)! ...and lots more! * Our informal and creative programs facilitate a safe environment to grapple with ideas relating to Judaism, Socialist Zionism, Identity, etc. for chanis to draw upon their own values and cultivate their own opinions.
---
WHAT IF I CAN'T AFFORD CAMP?
---
At Habo we value Klaliyut (inclusivity) very highly and if for any reason there is a financial barrier for sending your child to camp please contact Katie, our Gizbarit (Treasurer). Katie Rumanovsky PH: 0424 665 377 Email: gizbar@hdoz.com
---
HOW DO WE GET THERE?
---
VIC bus from Habo House will be leaving on the morning of the 11th of January. NSW overnight bus from Sydney Habo House will be leaving very late at night on the 10th of January. WA/Other will fly to Melbourne Airport (you will book your own flights), and a bus will pick everyone up from there. If they would like to come to Melbourne earlier, they can join on the Melbourne bus. If you would like to make individual travel arrangements please indicate clearly on the sign up form and contact Tzev Mach.
---
WHAT ABOUT COVID-19?
---
There will be a total refund if camp is cancelled. COVID is unpredictable but we are alert and adaptable for any changes. Also don't worry we have very good hygiene precautions (eg. hand sanitiser before every meal).
---
---